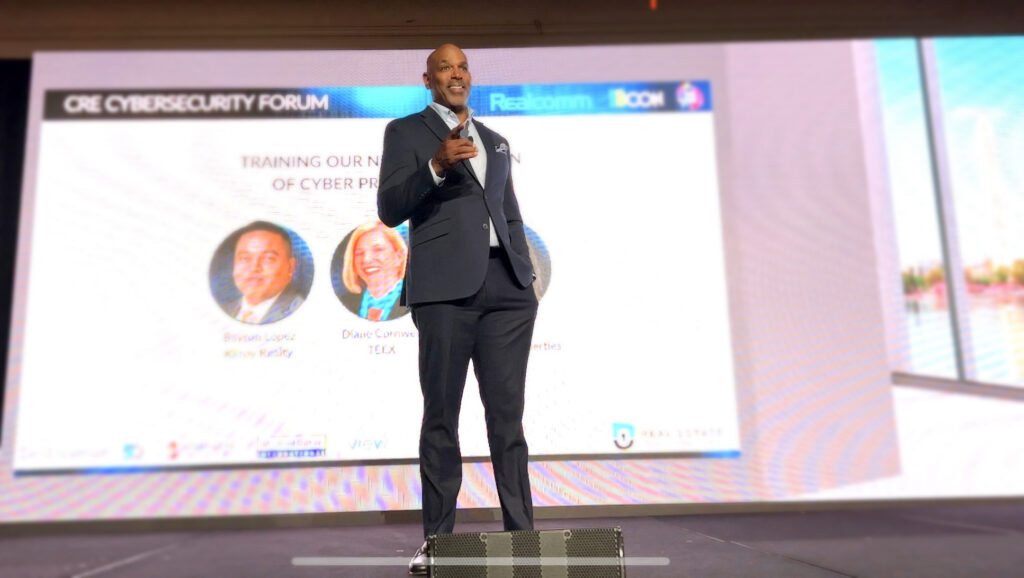 This year marked my first attendance at the RealComm | IBCon Conference, and I must say that describing it as exciting would be an understatement.

RealComm | IBcon 2023 commemorated its 25th anniversary from June 13-15 in Las Vegas. The 3-day commercial real estate technology conference commenced with a day of pre-conference programs, where I led the day off with The Real Estate Cyber Consortium's CRE Cybersecurity Forum.

Beginning at 9:00 am Tuesday morning, the CRE Cybersecurity Forum was eagerly anticipated by industry experts, professionals, and thought leaders, with few seats left unfilled. The session fostered discussions on the ever-evolving landscape of cybersecurity in real estate and technology.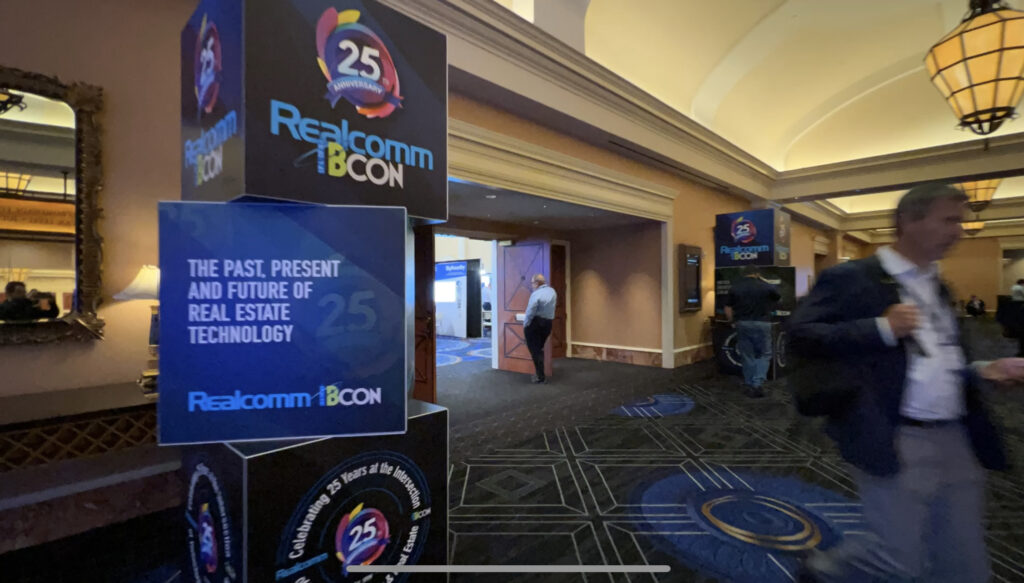 We covered a wide range of topics, from nation state threats to the integration of cyber measures into the construction process. With an engaged audience of approximately 300 people, the session generated valuable takeaways. It was both an honor to host and participate in the event's discussions.
Check out some highlights from "Integrating Cyber into New Construction and Commissioning Across Asset Classes" with Thano Lambrinos of QuadReal Property Group and Fred Gordy of Michael Baker International.
Throughout the conference, the vendor showroom buzzed with activity, featuring special interviews on the RealComm Live stage. I was ecstatic with overall traffic the RECC booth attracted while I shared the exhibit floor with some of the top manufacturers in the building controls industry showing the latest automated business solutions and state-of-the-art enterprise technologies tailored for the commercial and corporate real estate industry.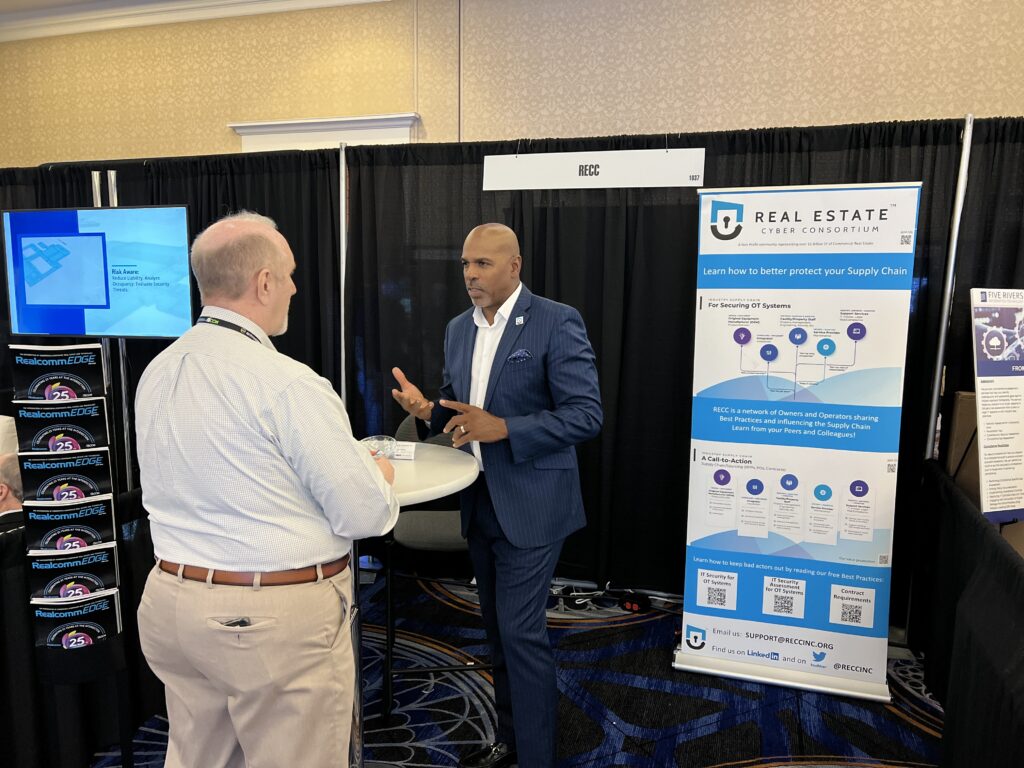 On the third day, I had the pleasure of leading an OT Network Design and Configuration Workshop, as one of the final sessions of the entire conference. Despite my initial expectations of a lightly attended session, the room was packed with an enthusiastic audience, eager to ask questions and share their experiences. By the workshop's conclusion, participants had gained practical knowledge and skills necessary to effectively configure and manage OT networks. This newfound expertise enables them to enhance operational efficiency, resilience, and cybersecurity within their respective real estate organizations.

RealComm 2023 was brimming with countless memorable moments, leaving a lasting impact on both myself and the attendees. The industry will undoubtedly continue buzzing until 2024, when we come together once again for another remarkable event!

Greg Fitzpatrick, CxA
Business Development Leader- IoT and Integration, Cochrane Supply and Engineering
Executive Director, Real Estate Cyber Consortium